Episodes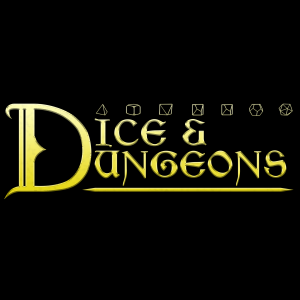 Tuesday Feb 15, 2022
Tuesday Feb 15, 2022
As they reveal more of the city, recovering some lost history of these ancient changelings, Xoria learns that there are more changelings that made it through, and they are all over the world.
Thanks for watching the show, everyone! If you want to find more tabletop gaming and D&D content, tune in to our Twitch channel (https://twitch.tv/dicendungeons) and check out our website (https://www.diceanddungeons.com). Are you new to the channel and want to jump into the campaign but don't know where to start? No problem! We archive the campaign into story arcs and, once they're done, we write up a little summary about it on our website. Head over to https://www.diceanddungeons.com/campaign for all the latest info and to find story arc summaries so you can jump into the action without feeling left out (and without having to watch hundreds of hours of backlog).
Sponsored Video with Ads.
Our sponsors this week were:
Geekified: Geekified is a tabletop gaming store out of Vinton Iowa that takes online orders for all your TTRPG needs. If you need to pick up some new gaming supplies, head on over to their website and support a local gaming store: https://www.geekifiediowa.com/
#DungeonsAndDragons #fifthedition #ActualPlay #D&D #ad