Episodes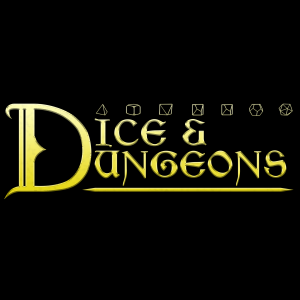 Tuesday Apr 20, 2021
Tuesday Apr 20, 2021
The party continues their adventures into the Nordfeld sewer system and stumbles across something...unsettling.
Sponsored Podcast with Ads.
Our sponsors this week were:
Geekified:
Geekified is a tabletop gaming store out of Vinton Iowa that takes online orders for all your TTRPG needs. Using the link below will get you 5% off your first purchase and buying through the link helps to support the show: https://www.geekified.us/discount/DICEANDDUNGEONS
Cali Pigeon Games:
The wait is finally over! Calling All Knights is now live on Kickstarter until April 29, 2021. Be one of the first to play this 2-5 player trick-taking card game for the whole family. Featuring over 60 unique knight characters and creatures, Calling All Knights is simple to learn and fun to master.
See it on Kickstarter here: https://www.kickstarter.com/projects/calipigeon/calling-all-knights
Join the community on https://www.facebook.com/CaliPigeonGames
#ad #sponsored