Episodes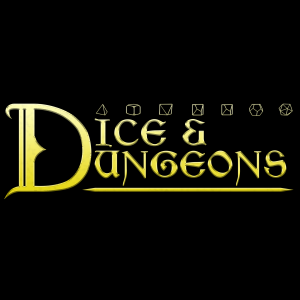 Tuesday Oct 25, 2022
Tuesday Oct 25, 2022
Our Halloween special, using mechanics from Ravenloft Dnd 5E , scares our players and special guest. Set in 1990 Massachusetts, four teens enter the local haunted house... and can't leave.
We subvert our usually more light-hearted gameplay for something decidedly darker and more serious. Leaning into the horror elements of TTRPGs, this adventure will haunt you.
Thanks for watching the show, everyone! If you want to find more tabletop gaming and D&D content, tune in to our Twitch channel (twitch.tv/dicendungeons) and check out our website (www.diceanddungeons.com).
Are you new to the channel and want to jump into the campaign but don't know where to start? No problem! We archive the campaign into story arcs that and once they're done, we write up a little summary about it on our website. Head over to https://www.diceanddungeons.com/campaign for all the latest info and to find story arc summaries so you can jump into the action without feeling left out (and without having to watch hundreds of hours of backlog). 
#DungeonsAndDragons #fifthedition #ActualPlay #D&D #horror #halloween #dnd #oneshot